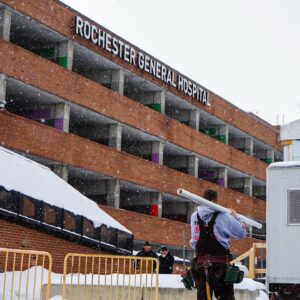 Triple-O Heating, Cooling, Electrical & Plumbing is a part of the local community in Rochester. To us, that means doing more than help homeowners with staying warm or assisting businesses with staying open. We're helping with the health of the community in another way: we're providing the heating and air purification systems for outdoor emergency structures at Rochester General Hospital.
The hospital recently decided to expand its emergency care facilities to deal with over-capacity by constructing a large temporary tent. This structure also helps to encourage more people to come to the emergency rooms who might otherwise shy away because of wait times.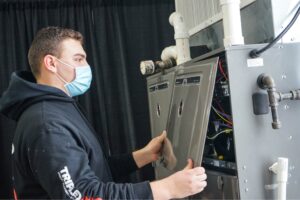 Of course, a temporary outdoor structure in Rochester during the winter needs to have heat. Powerful heat! This is where Triple-O comes in: we've not only set up the reliable internal heating necessary for the temporary expansion, we're also providing the air purification that's an important part of hospital operation. We are glad to help to ensure that people who come to RGH emergency, either as patients or healthcare workers, are warm and safe.
Call your One-stop Shop for HVAC, Plumbing and Electrical! Triple O Heating, Cooling, Electrical & Plumbing serves the Rochester area with service so good, you'll find a reason to call us!