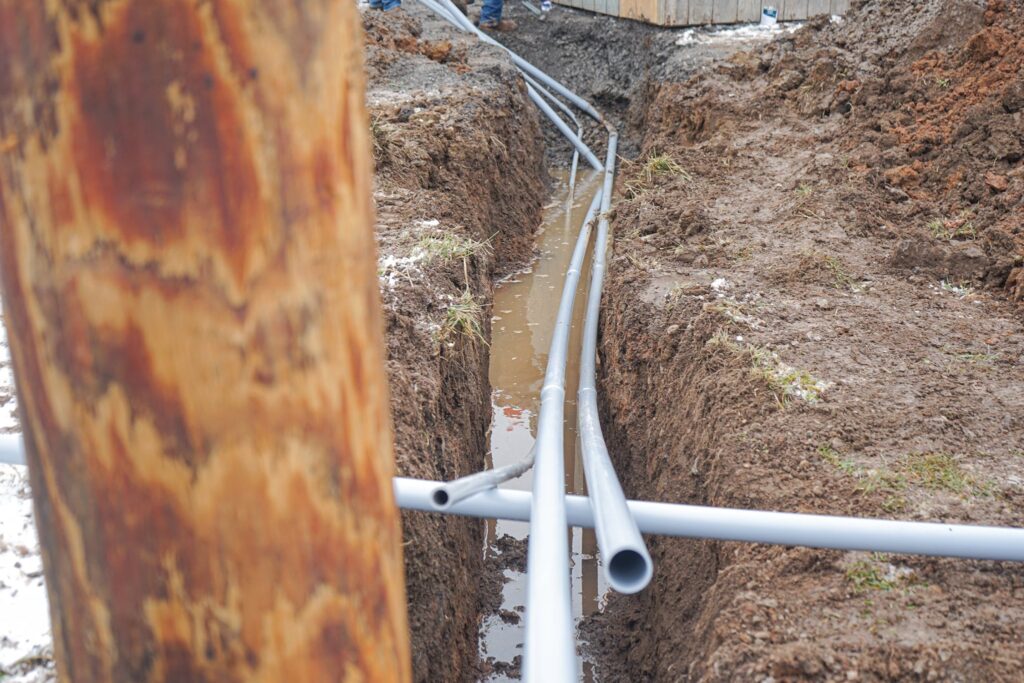 There are few plumbing troubles that can alarm a homeowner more than a broken or clogged sewer line. The sewer line that runs under your property to meet the sewer main in the street is a part of the plumbing system you definitely would prefer not to think about. If you are forced to think about it, it's usually bad news: drains clogged around the house, sewage seeping up through the yard, foul odors in your living space, and even sewage backing up into the home. A damaged or blocked sewer line will soon bring life in your house to a halt.
You can't do sewer line repairs yourself. You'll need to call our team to handle this service. But we want to give you an important reassurance: the way we do sewer line repair and replacement isn't as tedious, time-consuming, or destructive to your property as you may believe.
The "Old-Fashioned" Way of Sewer Line Service Isn't Our Way
When you think of plumbers repairing or replacing a sewer line, what pops into your mind? Is it digging equipment parked on your yard, big gouts of earth ripped up, and the general look of an archeological dig? This is the old style of sewer line repair and replacement—and plenty of contractors still do the job this way, taking several days to dig down to the pipe and leaving your property looking worse afterward.
This isn't our way! We have the best technology to handle the job and make life much easier for you…
We Use Trenchless Technology
Trenchless technology is a type of lateral digging and boring technology originally designed for mining. It then entered the field of civic engineering because it allowed the replacement and repair of city pipes without ripping up the streets. It's now used for residential jobs, and it's changes everything you may have known about sewer line service.
The Benefits of Trenchless Technology
Using trenchless technology in Rochester, NY means we can take care of a sewer line repair and even a full sewer line replacement in a much shorter time and without having to dig a large trench across your property to access the pipeline. In some cases, we may not need to do any digging at all: we can slide a pipeliner through the clean-out and use hydraulics to move it into place and secure it to the interior of the sewer line with epoxy, sealing all leaks. We use a similar technique for pipe replacement: we send a pipe burster through the new pipeliner so it expands the liner to shatter the old sewer line and replace it.
At the most, we'll need to dig one or two small holes to allow us to access the ends of the sewer line so we can do pipelining. We only need to fill in these holes afterward and relandscape them, and you won't see any evidence we were there.
We know you never want to run into sewer line problems, but if you do, you have a great team to take care of it using the best in current technology.
Call Triple O Heating, Cooling, Electrical & Plumbing: Your One-stop Shop for HVAC, Plumbing and Electrical.