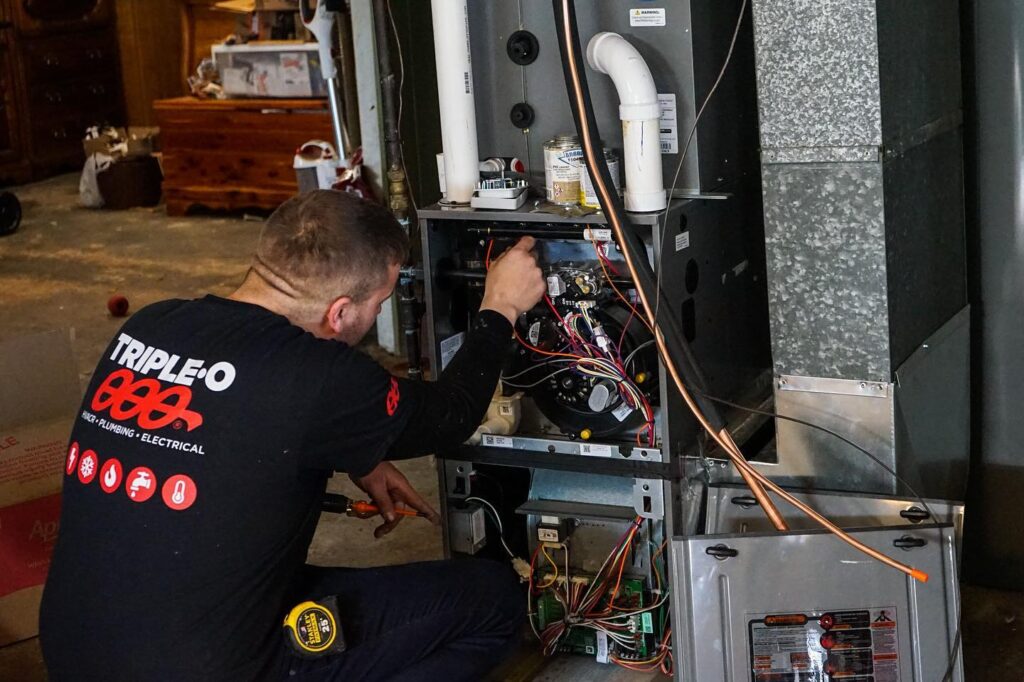 We're not exaggerating when we say that regular maintenance for your HVAC systems is the most vital service we offer. It is also one of the best investments you can make in your home comfort. You'll want maintenance for both your heating and cooling systems.
In this post, we'll spotlight maintenance for your furnace: why it's important, what it involves, when to have it done, and the best way to have our team do it.
How often do I need my furnace maintained?
This one is easy to answer: every year. We know people get busy and certain annual chores can slip through the cracks on their "to-do" calendar. This one you absolutely do not want to let escape! Furnace maintenance done each year helps prevent numerous future troubles and offers many benefits. Here's just a sample of why annual furnace maintenance is important:
It keeps the furnace running at its safest.
It maintains the equipment warranty.
It ensures the furnace operates at peak energy efficiency, saving you money each year.
It extends the service life of the furnace. Without maintenance, the furnace may only last for half its estimated service life.
It eliminates more than half of the repairs the furnace might otherwise need.
It maintains the furnace's heating capacity at its highest level.
In short, annual furnace maintenance saves you money, makes your home warmer, keeps the furnace running for longer, and ensures it operates safely.
What does a furnace tune-up include?
Professional furnace maintenance breaks down into two parts: inspection and tune-up.
Inspection: This is how our technicians make sure you have a furnace that will run safely through the next year. It also checks on how well the furnace is performing so we'll know if there are any repairs we need to do. The inspection checks on gas lines, look for cracks in the heat exchanger, tests the gas pressure and amperage of the motors, and measures heat output.
Tune-Up: Like a vehicle, a furnace needs some regular cleanings and adjustments to help it operate at its best. There are many different tune-up steps, including lubricating moving parts, changing the air filter, cleaning the burners, recalibrating the thermostat, cleaning the flame sensor, and removing dirt and carbon build-up.
When is the best time to schedule furnace maintenance?
The ideal time is fall, before the first cold weather arrives. However, there is no expiration date during the year on furnace maintenance—as long as you get it done each year. If you haven't had it done yet this year, late winter is still a good time to get started.
Our maintenance plan
Ready for furnace maintenance in Rochester? You only need to join our Triple O-Maintenance Club and we'll take care of everything. We offer three different tiers of the club depending on how many systems in your house you want covered (heating, cooling, plumbing). Each plan comes with extra benefits as well that make it an even better value. Check out our brochure about the benefits of each plan and what's included.
Triple O Heating, Cooling, Electrical & Plumbing Is Your One-stop Shop for HVAC, Plumbing and Electrical. Call today to learn more about the Triple-O Maintenance Club options.