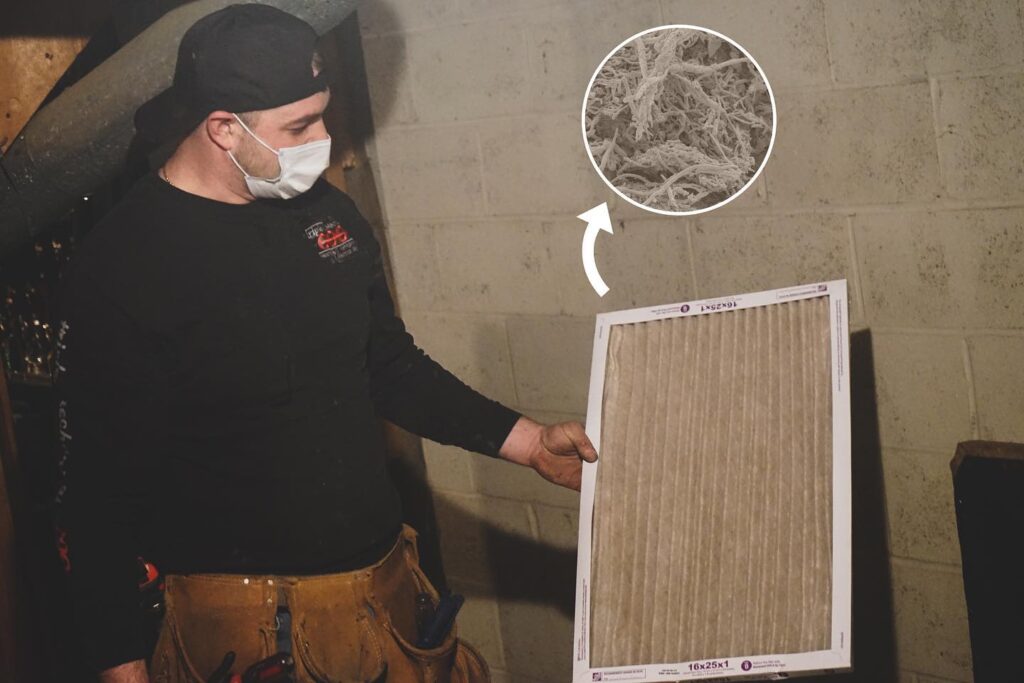 Homeowners today are more concerned about the quality of the air inside their homes than ever before. After almost a year and a half of spending more time inside their homes than usual, people start to worry about what they're breathing, as well as how they can combat the transmission of illnesses among a household.
The plain facts about indoor air quality for homes are hard to ignore: the EPA estimates that the air inside homes and buildings can be four to five times worse than the air outdoors. Without enough fresh air circulation, contaminants indoors can rapidly build up. This makes installing an air filter or air purifier for your home a good idea—you can almost certainly improve the air quality this way.
Benefits of installing an air filter
We'll start with air filtration systems. The first thing to know is the air filter already on your HVAC system is not there to improve air quality; it protects the interior of the HVAC cabinet. For better indoor air, you'll need technicians to install a more powerful air filter into the ductwork. Here are the benefits of air filters:
They are mechanical, using fibers and media to trap pollutants, so they don't use any energy to run.
An effectively chosen filter (not too strong or too weak) can trap most particles in the air down to 0.1 microns. This means far healthier air devoid of most major contaminants.
Air filters also help an AC and heater perform better, as they remove the pollutants that can interfere with their operation.
What type of air purifier should I consider?
Air purifiers don't mechanically filter the air the way air filtrations systems do. They instead make changes to the air within the ductwork to remove pollutants. An air purifier is useful at eliminating small contaminants—viruses, chemicals, bacteria, smoke, volatile organic compounds—that will get through many filters.
The type you need depends on what's in your air. An ionizing air purifier is useful against VOCs, chemicals such as formaldehyde, gas and odor molecules, dust mites, and more. A UV air purifier is most effective against organic pollutants, including germs, viruses, mold spores, and bacteria. Ask your technician about the appropriate type of air purifier in Rochester, NY for your home.
How often do I need to change the filter?
The air filter for your HVAC system needs to be changed every 30 to 90 days, depending on its strength. For the more powerful air filtration system, the frequency of filter changes varies widely depending on the type of filter and how it operates. Many of these filtration systems will only need to be changed every 12 months. Ask your technician about how often is best for this regular maintenance on your air filtration system. If it's only once a year, you can make it part of your annual HVAC system maintenance.
Please call us with any questions you may have about improving your home's indoor air quality. We're here to help with all your HVAC needs.
Your One-stop Shop for HVAC, Plumbing and Electrical. Call Triple O Heating, Cooling, Electrical & Plumbing for help with your home's indoor air quality.