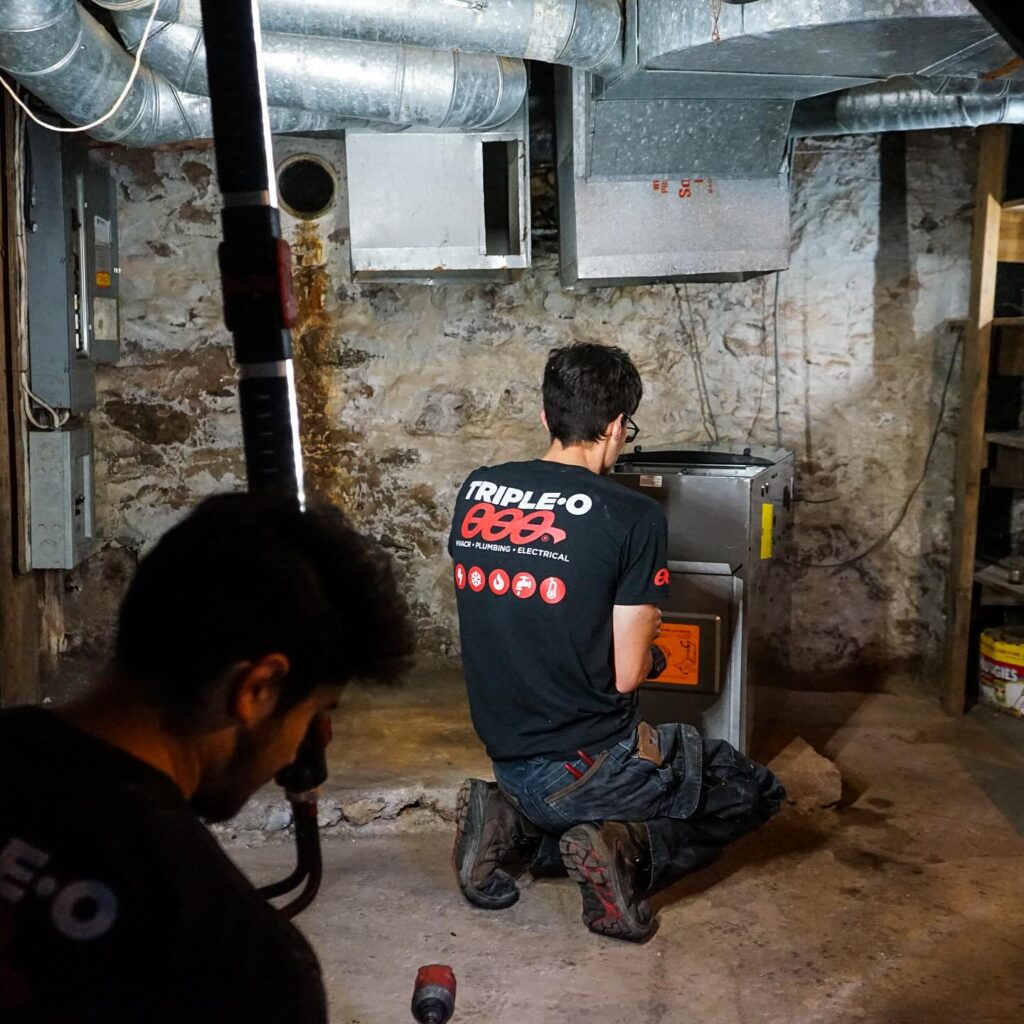 Although winter may still seem far off, the cold weather may strike much sooner than you anticipate. We recommend that you take advantage of the fall weather to begin the all-important step of protecting the plumbing system in your home from the dangers of winter. Without winterizing your pipes, you'll be at the mercy of damaging pipe freeze and pipes bursting.
It doesn't take too much to get your plumbing winter ready, and our plumbers in Rochester, NY are ready to assist you with several of these jobs when you need the professional touch.
Insulate any exposed pipes
If you can see the pipes in your home, then they are especially vulnerable to freezing during cold weather. You can insulate these pipes using inexpensive pipe sleeves found in hardware and home improvement stores. You simply cut them to length and wrap them around the pipes. You can also contact our plumbers to fully insulate your pipes.
Drain and disconnect garden hoses
A point where ice can easily infiltrate your plumbing system is through the hose bibs. Drain your hoses of any water left in them and disconnect them from the bibs so a frozen hose won't expand into frozen pipes. Wrap up the hoses and store them indoors until the spring thaw.
Insulate outdoor faucets and hose bibs
Outside faucets and hose bibs are in danger of cracking from freezing water. You can purchase special covers and insulators to go over them from the same store where you purchased the pipe insulation sleeves.
Install a pipe heating cable
This is a more advanced piece of "insulation" for pipes that are particularly vulnerable to freezing. These cables plug into wall sockets and then wrap around the pipe or can be taped to it. They produce heat to stop freezing. You can purchase them in a range of lengths to meet your needs.
Drip the faucets during winter
Winterizing your pipes keeps going even after the winter weather arrives. To help avoid pipes freezing because of stagnant water inside them, we recommend you occasionally allow faucets to drip. This relieves pressure in the pipe to avoid bursting and makes it harder for the water to freeze. It's best to do this during the coldest days of the year.
Don't shut off your HVAC system
If you're planning on taking a vacation for a week or more to some place warmer, don't shut off your HVAC system to attempt to save money. If the house becomes too cold, the pipes will freeze. Instead, keep the heating system on but lower the thermostat to 55°F. The heating system won't use much power but the house will be warm enough to keep the pipes safe.
Have the HVAC system maintained
This isn't a plumbing job, but Triple-O mechanical is also an HVAC contractor and we can easily handle this service for you. When we maintain your heating system before winter, it has little chance of failing abruptly. There are numerous benefits to regular HVAC maintenance, including preventing pipe freeze.
Call Triple-O Mechanical: Your One-stop Shop for HVAC, Plumbing and Electrical. Serving the Greater Rochester Area.