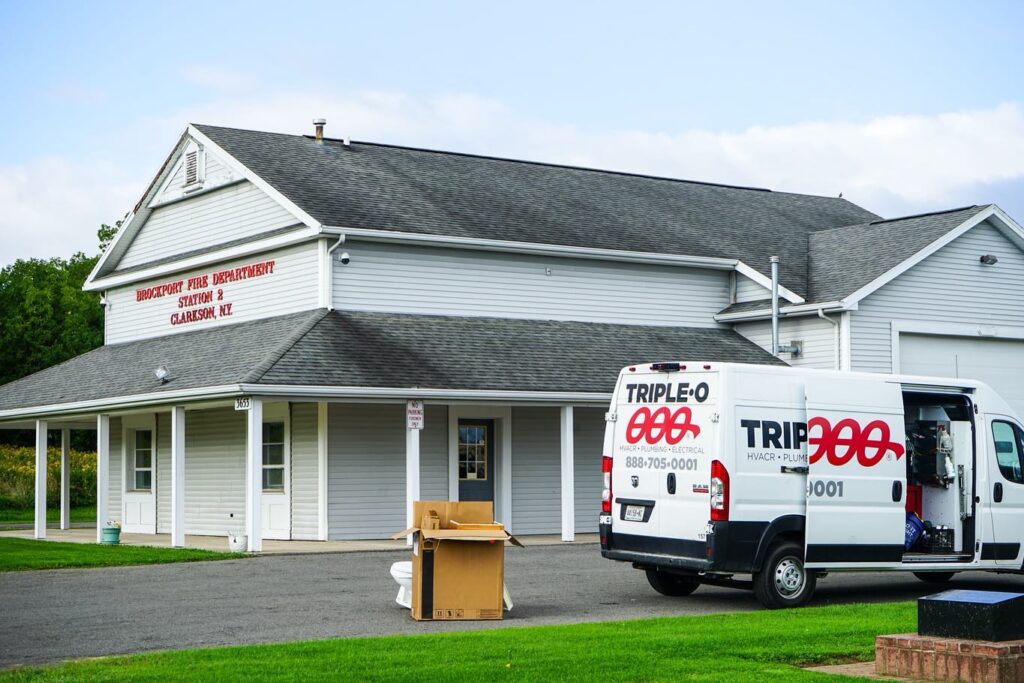 At Triple O, we're proud to offer emergency plumbing in Rochester, NY for our customers. We know how stressful plumbing emergencies can be, especially when they strike at odd hours and you must have them repaired as soon as possible.
We have true 24/7 emergency service: that means when you call our number you won't get routed to a machine to leave a message. A real plumber will answer the phone and dispatch help to you right away. Our plumbers are great at handling crisis situations and they'll help ease your mind and take away the anxiety of a big plumbing problem.
You may feel hesitant about calling for a plumbing emergency because you aren't certain if what you have in your house truly is an emergency. Maybe it can wait, or maybe there's a simple solution you can handle yourself.
Today, we're going to look a bit deeper into what constitutes a plumbing emergency.
When in doubt—call!
The simplest answer to the question, "Is this a plumbing emergency?" is "Yes." Not because it necessarily is a plumbing emergency, but because you're worried it might be. It's far better to be on the safe side if you don't know how serious a situation you're facing. If the problem is causing you anxiety, then give us a call. Because you'll reach an actual plumber, you can quickly get answers to your problem. Our team will know when you need our emergency help. They'll also know when you only need to take a few steps to fix the problem.
Anything involving flooding
If a faucet breaks, the toilet overflows, or a pipe bursts and water starts flooding part of your house, that is an emergency. You should shut off the water to the home first (locate the shut-off valve if you don't already know where it is so you can access it quickly), then call us to come to remedy the problem. While you're waiting, you can start to absorb the water as much as you can to help prevent water damage.
Frozen pipes
A common winter trouble, frozen pipes can bring your plumbing to a standstill. Worse, they'll threaten to cause the pipes to burst. Don't try to thaw the pipes yourself with space heaters, blow dryers, or any sort of acetylene torch—this is dangerous and will speed up the pipe bursting. Let us take care of rescuing your plumbing.
No water
You don't have any water coming from any tap in the house to any appliance. A big problem. However, before you call us for 24-hour emergency plumbing, call the utility company to check if the issue isn't a municipal one. You can also ask your neighbors if they're having similar problems. Also check on the shut-off valve to the home, since it may have gotten stuck. When you've eliminated these possibilities, it's time to call us.
Triple O Heating, Cooling, Electrical & Plumbing Is Your One-stop Shop for HVAC, Plumbing and Electrical.
We are an official New York State Clean Heat Contractor and you can be eligible for up to $4,900 in rebates from NY state!