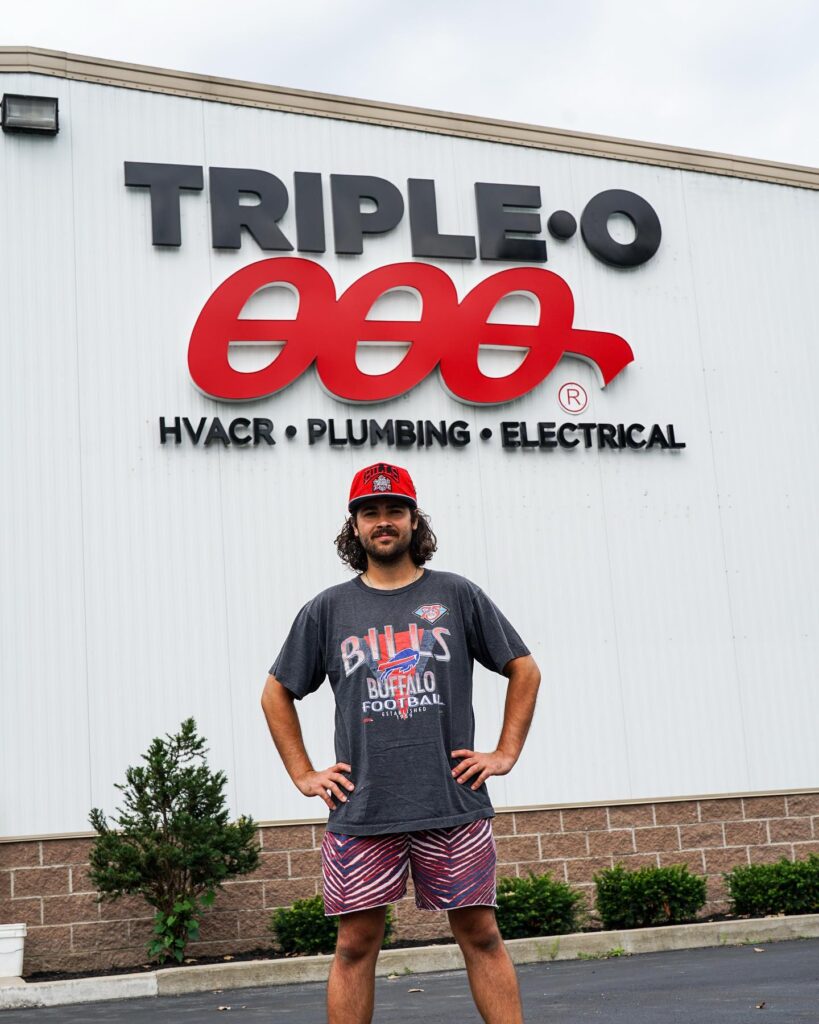 More homes today are looking for ductless AC service in Rochester, NY, and we're busy helping them out. Although ductless mini split heat pumps aren't necessarily new technology—they've been used for several decades in Japan and Europe—they're new to many local homeowners. In the US, people tend to think of central heating and cooling as using ducts, and making the adjustment to ductless systems requires rethinking HVAC in general. This makes it easy for misunderstandings to start, and quite a few myths about ductless systems have circulated.
Today we're going to debunk the most common ductless system myths we encounter. We hope this helps you to better understand the potential of using ductless HVAC systems.
Myth 1: They're only useful for new homes
The reason this myth has gained traction is because the place people are most likely to see residential ductless systems is in new homes. No question, ductless HVAC is a great choice for new construction because it removes the need to waste space on ductwork. But ductless mini split heat pumps can serve other purposes in existing homes, such as for add-on rooms, converting spaces like an attic or a garage, or to target hard-to-reach areas.
And when it comes to extremely old homes that were built before the advent of central HVAC systems, ductless mini splits are the perfect solution because homeowners can have heating and cooling in all the rooms without making major changes to their house.
Myth 2: They don't work well in cold climates
Because ductless mini splits are types of heat pumps, they must draw their heat energy during the winter from outside. This raises the concern that they won't function well in a place that gets below-freezing weather during the winter. This once was a problem: heat pumps would lose efficiency on the coldest days. However, the technology of ductless systems has advanced so they can function in cold temperatures without plunges in efficiency.
Myth 3: Ductless systems require too much maintenance
You do have to do a little bit of extra work maintaining a ductless system because you need to regularly check on the air filters in each of the indoor units and clean them. With a central heat pump, there's only one filter to check on and replace. But this is the extent of the additional maintenance that you need to do on your own. The rest you can trust to professionals. As with any heat pump, you'll want to schedule maintenance bi-annually: in spring to prep for summer, then in fall to prep for winter.
Myth 4: They cost too much
The upfront cost for a ductless system can be higher than for a standard ducted heat pump. But overall, a ductless system can be a big money saver. They take on the role of both heating and cooling, replacing both an AC and furnace. They run at high energy efficiency because of the lack of ductwork, and without ducts you won't have to pay for any duct repairs or duct cleaning. Installing ductless mini splits can be a great investment in savings.
Triple O Heating, Cooling, Electrical & Plumbing Is Your One-stop Shop for HVAC, Plumbing and Electrical. Reach out to us for ductless mini split heat pump service.