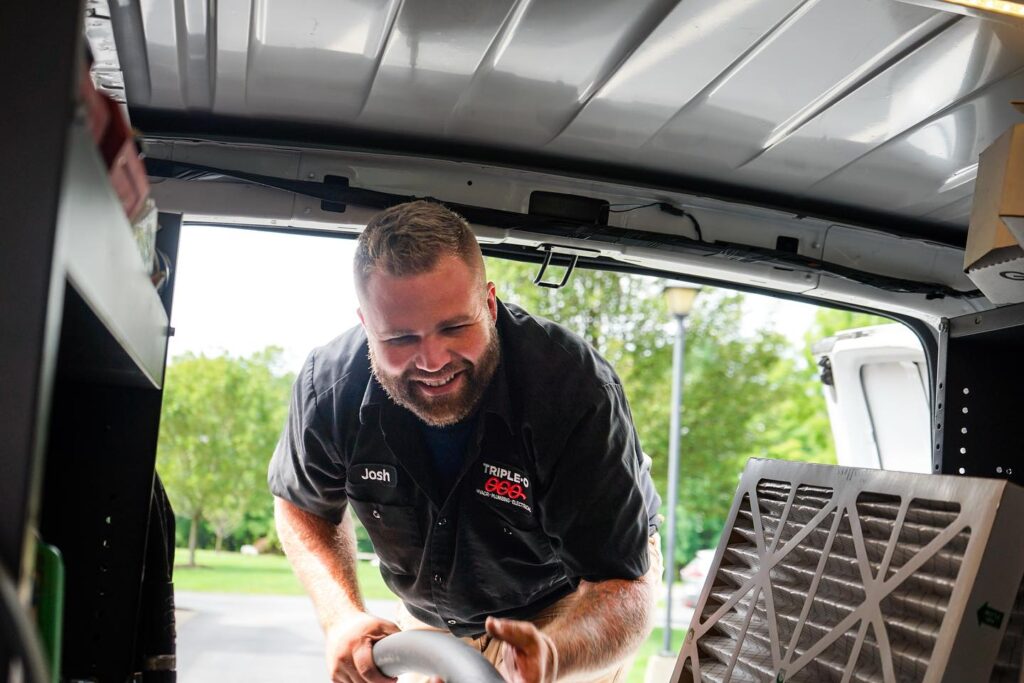 Trenchless technology has existed since the 1930s, when it was originally used as a lateral boring technique for mining. In the 1970s, it emerged in civil engineering as a way to put in underground pipes and electrical conduits without ripping up streets, walkways, asphalt lots, landscaping, etc.
Now, trenchless technology is available for residential work—and one of the best ways to put trenchless technology to use for your home is to take care of repairs to your sewer line, including full replacement.
You can't do this work on your own: you'll need to call the experts to handle it. We offer trenchless technology in Rochester, NY for a range of plumbing needs, such as sewer line repairs. If you're interested in knowing why trenchless technology is superior to the older method of excavation to reach the buried sewer line, we have a list of trenchless sewer line repair benefits:
Less disruption to your property
This is a big reason most people would rather have trenchless technology fix their sewer line troubles. Nobody wants to have larger digging equipment like power movers parked on their property and tearing open huge gashes across their gardens, lawns, etc. The whole affair looks like an archeological dig, but without the romance of maybe finding the ruins of Troy.
Trenchless technology requires little to no digging: the work is done laterally, accessing the ends of the sewer line and sending in liners to seal up holes and replace damaged sections. Your property will look almost exactly the same after the job is completed.
Speed
The work of using digging equipment is far more time consuming than trenchless techniques. It takes extra time to dig down to the pipe and then later fill it back in and re-landscape it. Trenchless sewer line repairs can require only an hour to complete, where older digging methods can take a whole day or even longer.
Cost effective
You might think that trenchless technology costs more because the equipment is more expensive. It's true that the upfront cost of using specialized equipment like this is higher—but overall trenchless technology is more cost-effective. There's lower labor costs compared to excavation, the work gets done faster, and you don't have to worry about later relandscaping to cover up the scars of digging.
Less need for replacement
Trenchless technology makes it easier for plumbers to repair a sewer line rather than fully replace it. The lateral methods allow for doing repairs from inside the pipe that isn't possible with excavation. Sewer lines have longer lives thanks to the possibilities of trenchless technology.
Flexibility
Using trenchless technology opens up more possibilities for repairs. Experts can approach more problems with a single technology, such as sealing cracks, getting rid of root infiltrations, full relining, and even full sewer line replacement.
Safety
Big construction equipment is always a safety risk for workers. Trenchless technology is much safer and less likely to result in injury on the worksite.
Triple O Heating, Cooling, Electrical & Plumbing Is Your One-stop Shop for HVAC, Plumbing and Electrical. Contact us for high-quality trenchless sewer line repairs.