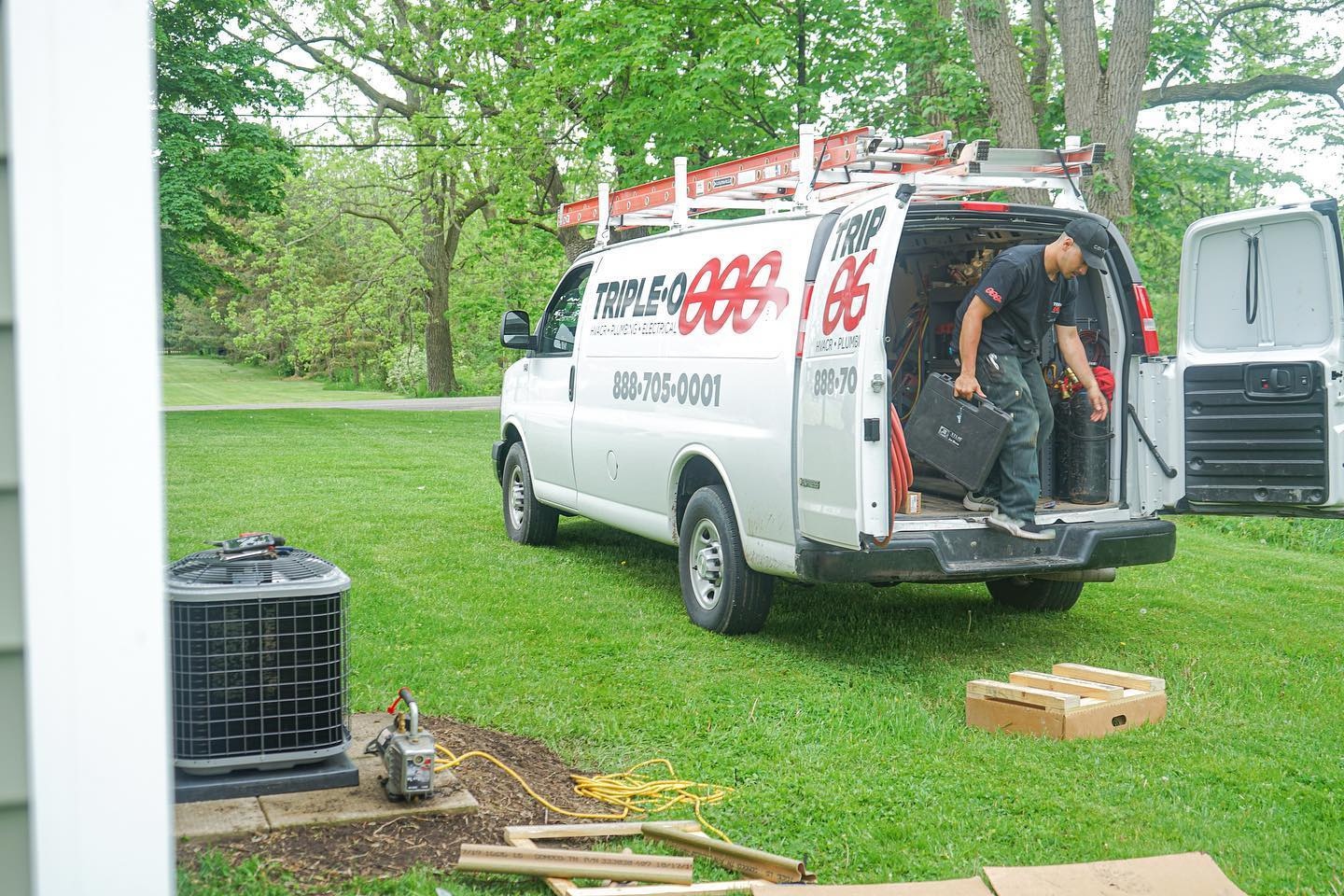 Many plumbing leaks in your home can go unnoticed for weeks or even months. The most insidious of these hidden leaks are pinhole leaks. These tiny leaks can seem to spring up out of nowhere—and even though they're small by definition, they can cause a slow accumulation of water that will do enormous damage to building materials.
Where do these pinhole leaks come from, and what can you do to find them and prevent them in the future?
Pinhole Leak Basics
Pinhole leaks are localized leaking in pipes: you'll find several of these leaks collected in one spot along the pipe. The leaks can occur in steel and even plastic piping, but they are most often found in copper pipes, the most common type of piping material in use today.
The main cause of pinhole leaks is formicary corrosion, a type of corrosion that can affect copper. (Copper is only corrosion resistant—there are specific kinds of corrosion that can affect it.) The chemical reaction of formicary corrosion creates a weak patch along the pipe. The water pressure inside the pipe will soon start to force holes through the weakened metal, and the slow leaks start.
The Cause of Pinhole Leaks
Why does formicary corrosion occur in the first place? Scientists aren't yet certain of the specific causes, but formaldehyde in the water and air is one of the likely sources. Acidic water levels and high mineral content can also lead to formicary corrosion.
There are several other contributing factors that help create pinhole leaks. High water pressure makes it much more likely that water will begin to escape through weakened patches. Poorly installed pipes will bend and take on more strain, leading to pinhole leaks.
Call Professional Plumbers
If you notice any signs of pinhole leaks, such as discolored spots on the wall, an increase in indoor humidity, or the growth of mold and mildew in odd places, call for professional plumbers. You won't be able to effectively locate, access, and repair the damaged pipes on your own.
Preventing Pinhole Leaks
The best way to head off pinhole leaks in the future is to schedule an annual plumbing inspection with our plumbers in Rochester, NY. Our plumbers will look for signs of hidden leaks as well as other problems that can contribute to pinhole leaks starting. For example, if your water pressure is too high, we'll install a pressure arrestor to reduce it to normal levels.
We strongly recommend you have a water purification and filtration system in place to remove as many chemicals from your water as possible. Cleaner water will not only severely reduce the chance of pinhole leaks, it will help the plumbing system last longer in general. Plus, you'll have healthier water to drink!
If you live in a house that's more than 50 years old, you can put a stop to most leaking issues with repiping. Our plumbers can put in new piping that's far more resistant to corrosion and other forces that lead to pinhole leaks.
Triple O Heating, Cooling, Electrical & Plumbing Is Your One-stop Shop for HVAC, Plumbing and Electrical. Call us today if you need repairs for pinhole leaks!