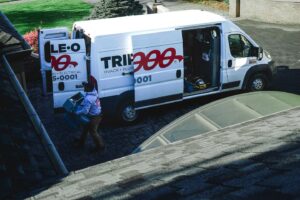 We work with storage tank and tankless water heaters at Triple O: installing, replacing, repairing, maintenance—we do it all. When working with our customers, we come across many of the same questions about water heaters. In this post, we'll answer four of the ones we hear the most often. We're here to help whenever you need us for water heater service in Rochester, NY.
ONE: Why am I running out of hot water?
If you're discovering that your household is running out of hot water earlier than usual, such as during the morning shower routine, you might be facing one of several problems:
The water heater has an excess amount of sediment along the bottom of the tank, restricting the ability of the heat exchanger to heat up the water.
One of the heating elements in the water heater has burned out (electric water heaters only)
The dip tube is broken
The water heater is too old to work effectively anymore.
In general, you'll need to call experts for repairs to handle these issues.
TWO: Why is my water heater leaking?
There's only one place on a water heater where you should notice the drip of water, and that's the pressure relief valve on the tank. If you notice water leaking anywhere else, it's a serious problem. Some of the possible causes for water heater leaks:
The pressure inside the tank has spiked
Poor soldering on connection points, which sometimes happens during amateur repairs
Cracks in the storage tank
Corrosion on the tank or pipes—which usually means the water heater is too old and needs to be replaced
THREE: How can I conserve heated water?
There are several options to reduce not only your use of hot water but how much energy your water heater uses.
Lower the thermostat (aquastat) on the water heater to 120°F. You'll still have comfortable temperature water. Don't raise the temperature higher than 140°F, as this can cause scalding hazards.
Replace your current tank water heater with a tankless water heater. This is a large investment, but it can pay off tremendously. We'll discuss these water heaters more below.
Schedule routine maintenance for your water heater. This lets our technicians catch places where the water heater may be wasting power or even wasting water.
Shorten your shower times. Yes, this is an old piece of advice, but a good one!
FOUR: Are tankless water heaters worth the investment?
They can be. Tankless water heaters are becoming popular in more and more homes because of benefits like lower energy use and unlimited hot water. They do cost more to install than standard tank water heaters and may also require upgrades to the plumbing. You'll want to talk to a water heater specialist to find out more about whether a tankless water heater is the right choice for your home.
Triple O Heating, Cooling, Electrical & Plumbing is Your One-stop Shop for HVAC, Plumbing and Electrical.
We are an official New York State Clean Heat Contractor and you can be eligible for up to $4,900 in rebates from NY state!